about the explorers
a brief history
our full-time RV adventure
In May 2022, we set off for our next great adventure: living, working, and exploring full-time in an RV!
In September 2021 we started chronicling our journey from sticks and bricks living to RV full-timers via our website and YouTube channel. Each week we shared videos of rig tours, adventures, and other full-time RV living aspects such as insurance, domicile choice, trip planning, and more.
Now we are out on the road, living full-time in our Vanleigh Vilano 394RK (Howie), pulled by Stella (F350 Dually) We are exploring each city and town we visit, immersing ourselves in the local area to learn as much as we can. We have a strong focus on local ingredients and cuisines, including wineries and distilleries, as well as seek out the best gluten-free places to eat. And, we will have outdoor adventures such as mountain biking, hiking, and kayaking. 
Follow along here and on YouTube Channel! And, we hope to meet you on the road!!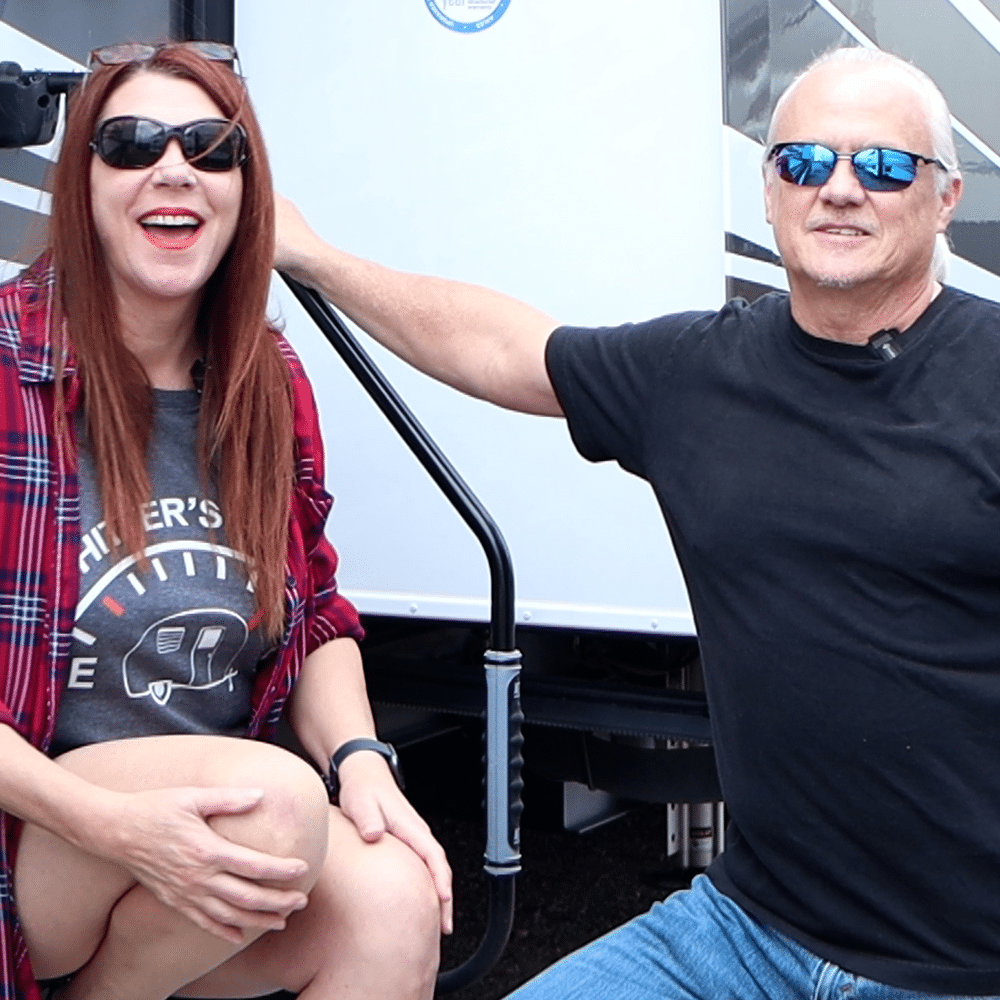 When Victoria and Rich met in 2013, and as they began to get to know each other, they discovered their shared love for cooking. Rich had no food restrictions and Victoria had been gluten and dairy-free for six years. Rich was intrigued and curious about eating with food restrictions and was eager to adapt his favorite recipes so that Victoria could enjoy them as well.
The one thing Rich could not wrap his head around was the lack of gluten-free pizza options that had the taste and texture of the pizza he loved. Victoria was equally frustrated with her pizza choices. One day, Rich said, "Hey, let's just make our own pizza crust!" And Victoria's response was, "no, way! I have made it six years without exploring the tons of flours needed and, I am not a baker."
After a little persuading, Victoria agreed and set out to create a pizza crust that reminded her of the pizza she used to love, and was delicious enough for Rich to enjoy gluten-free pizza as much as he enjoyed conventional pizza.
After a year of experimenting, they were sure they had "something." They invited their friends over for pizza night to see what they thought of their creation. None of their friends were gluten-free so they knew if they wowed them, they had viable pizza crust.
Every one of their friends was amazed and urged us to "do something" with our creation. We felt if our pizza crust was that good, we had a duty to share it with the world. At the end of 2014, a business was born.
For five years, Victoria and Rich grew The Gluten Free Explorer/Victoria's Gluten Free Kitchen. They won awards and garnered rave reviews and loyal customers. But, unfortunately, after failing to secure enough investment money to continue, the business closed in early 2020. Victoria and Rich were devastated. At the time of the closing, their products were served in over 200 restaurants in Colorado, sold in over 100 stores in four states, had just landed a huge Colorado pizza chain account, and was scheduled to begin selling in King Soopers.
After a few months,  as the sting of losing the business began to seem just a little less painful, Victoria and Rich knew they could not keep their ability to create unique and delicious gluten-free baked goods to themselves. The same duty they felt when originally starting the business was calling them again. But what they had created for restaurants and retail would not work for home cooks. They had to reformulate.
For the rest of 2020 and into 2021, Victoria and Rich reworked all their recipes, by improving and adapting for the process of home cooking. And, they created new recipes such as cookies, calzones, cinnamon rolls, and more. They felt the best way to share their creations with the gluten-free community was by sharing the recipes and creating detailed how-to video tutorials.
Now you can make an even better version of the "World's Best Gluten-Free Pizza" (International Pizza Challenge Winner 2016) at home along with French baguettes, sandwich bread, hamburger buns, hot dog buns, and more.
On May 1, 2022, Victoria and Rich will leave Denver in Howie (house on wheels fifth wheel) and Stella (the big-ass truck to pull it) as they embark on the adventure of full-time RV living. They will be cooking and sharing their adventures via the YouTube channel and this website.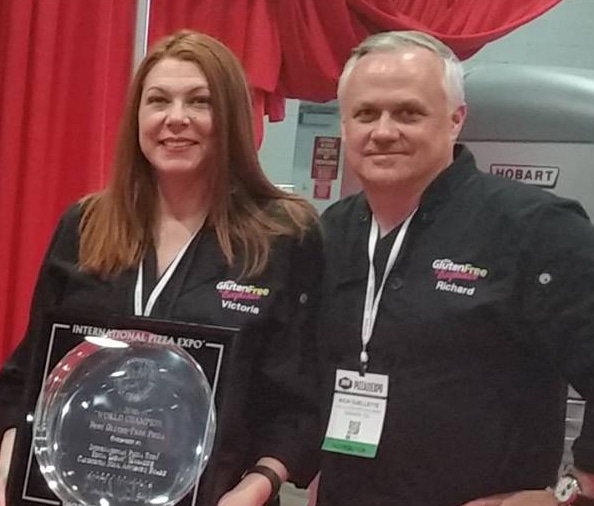 victoria's gluten-free journey
I have been living gluten-free since March of 2007. After months of being sick every time I ate food, I decided to figure out why. I chose not to go to the doctor (preexisting condition worries), and after much online research, decided I would stop eating gluten and see what happened.
Well, I was not sick anymore. I felt great in so many other ways too, so I never looked back. I don't know if I have Celiac disease or gluten intolerance, and I don't feel the need to get tested. So, given that, I live my life as if I have Celiac, just to be safe. It has been so long now, 14 years, it is part of who I am.
Not long after going gluten-free, I started feeling bad again and eliminated dairy as well. Again, I felt great.
Soon after meeting Rich, I started experimenting with goat and sheep cheeses, hoping I would tolerate it better than I did cow-based cheeses. I discovered I could eat goat and sheep cheeses without issues, as long as I kept the quantities small and infrequent. This helped make the dairy-free part of my diet much more enjoyable. However, I am completely cow-dairy free.
Having to eliminate gluten and dairy from my life was difficult, but, it also was one of the best things I ever did in life. It revealed a passion for cooking I did not know existed and forced me to become healthier by making different food choices. (Translation: I could not eat processed food anymore!) And, I bake now, too!
I made delicious lemonade from my crappy lemons and will forever be grateful for my gluten-free journey.
When I am not cooking, making videos, or creating website content, I work in the design and marketing business I started 29 years ago, Wolf Design and Marketing. I specialize in designing book covers, interiors, eBooks, and websites for self-published authors.
In 2020, after the business closed, I reached myself to paint and wrote a book about that journey, Perpetual Conflict, available on Amazon. With every new painting, I am still on my journey of learning and improving. You can view my art HERE.
Discover. Cook. Enjoy.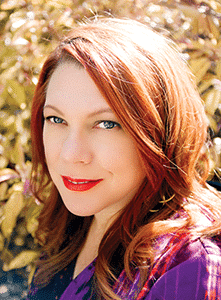 I love to cook and grew up around food and cooking. My mom was a line cook at a local hospital and my dad sold food to restaurants and schools so food was central to our lives. I was fortunate to have been exposed to the kitchen, ingredients, spices, and recipes at an early age as I often cooked with my mom. In our family, food was always the main attraction during the holidays and family gatherings.
Like many of us growing up in the early '80s, both of my parents worked, so after school, I typically had to fend for myself. That's when I discovered how much I loved cooking, especially the process of discovering how different herbs and spices influence the flavors in meat and vegetable dishes.
Unlike Victoria, I have never had any food restrictions. When we met in 2013, I vowed to make all of my favorite recipes gluten and dairy-free for Victoria to enjoy, without feeling like our food was missing something. As we began to explore the gluten-free world together, she introduced me to many of the gluten-free options available in grocery stores, especially pizza. Boy, did we have our work cut out for us! The options were horrible and thus our journey began.
When I'm not cooking, exploring, and creating content for our website and YouTube channel, I am busy as a self-publishing consultant helping authors bring their stories to life. I produce over 35 books per year, in all genres, but I focus on memoir and business books. It is a tremendous honor to help an author bring their story to life or help entrepreneurs grow their business through a published book.
During my free time, I enjoy hiking, riding both road and mountain bikes, and playing bass guitar. I'm looking forward to the nomadic life and meeting as many people in our community as possible.
Cheers!